Voice Teacher: Marko Lampas, Tenor
Juilliard Diploma in Voice & Opera
Maria Callas Master Class
Teaches Vocal Technique, and Voice Building Applicable to All Repertoire and Styles: Classical, Opera, Musical Theater; Pop
Audition Preparation & Role Coaching — Master Classes
Specialty: Tenor Repertoire
Teaches Adults & Children
Languages: (Italian, German, French, Spanish, Greek)
Skype Lessons
Location Upper West Side, Manhattan N.Y.C.
lampasm@aol.com,  www.millerlampas.com  212/787-3374
Voice Teacher: Barbara Iona Miller, Soprano
Juilliard Diploma, in Voice, Opera & Theater
Teaches Vocal Technique, and Voice Building Applicable to All Repertoire and Styles: Classical, Opera, Musical Theater & Pop
Audition Preparation & Role Coaching — Master Classes
Specialty: Soprano Repertoire, Puccini Specialist
Languages: (Italian, French, German, Spanish)
Teaches Adults & Children
Prepares young singers 12-18 for entrance to Major Music Colleges/Conservatory (Many have been accepted)
Skype Lessons
Location Upper West Side, Manhattan N.Y.C.
Ionadiva@aol.com, www.millerlampas.com  212/787-3362
Both Marko and Barbara are listed in the Juilliard School's Private Teacher Directory and The New York Singing Teachers Association.
---
Reviews by Some of Marko's Students
camille C. Oct 21, 2014
Opera Voice — In studio
Marko is one of these professors who transmits all their knowledge with passion, kindness and generosity. A teacher who loves each of his students by giving to all of them something really important: confidence! The lessons are moments of pleasures, of well-being and are almost ended by opera's or life's conversations.... Marko and his wife are a "dream team" for every singers. ;-D
Highly recommended!!!!!!!!!!!!!!!!!!!!!!!!!!!!!!!!!
Sharon O. Sep 29, 2014
Opera Voice — In studio
I am a lirico spinto soprano and I have been a student of Marko's for over 10 years. He has helped address many vocal issues and even helped me retrain after an extended illness. He is a wonderful tenor with a great love of music. He takes his responsibilities towards his students seriously but learning is always fun. He is a teacher who will care about you, support your vocal progress and encourage you to sing the music you love!
Diego Q. Sep 22, 2014
Opera Voice — In studio
The Julliard School Tenor Marko, has been my Opera teacher for six years.
I consider him the best teacher I have ever had . 
His knowledge of the technique and the music is extraordinary. His heart and his generosity are priceless. Marko knows how the soul, the heart and the students emotions work. He has a remarkable way to guide the students towards stage singing.
Claudionei P. Apr 17, 2014
Opera Voice
I got my voice back thanks to Marko Lampas....

Marko is very skilled and stage experienced voice coach.
He has helped me to discover I could do more with my voice thru vocal techniques and music interpretation he taught me.
Since I started training with him I have and been invited to sing in recitals in USA and several recitals and concerts in Brazil.

Marko is a great teacher.- Tenor Claudionei Penha
Starleea K. Jan 28, 2014
Opera Voice
Amazing, I am a lyric soprano and have been studying opera with Marko for close to 9 years. He is an amazing voice teacher! He cares for his students and their vocal progress. His knowledge of the operatic repertoire is remarkable! Highly recommended!!!!
Niki R. Dec 10, 2014
Singing — In studio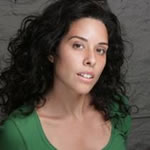 I highly recommend Marko L. as a vocal instructor. I have worked professionally in the Event Band business for over 10 years. Studying with Marko has helped my understanding of my instrument. My voice and confidence in my voice is stronger because of the work we have done together. Being a performer himself, he is sensitive to the needs of the artists he deals with. He will make you feel safe. He will help you increase your range. He will expand your repertoire and overall knowledge of the world of Opera. Most importantly, he and his lovely wife will help you see possibilities you may not see in yourself and to me that is worth more than gold.
Christopher B. Oct 2, 2014
Broadway Singing — In studio
I am a legit, operatically trained tenor and I have had the pleasure of studying the voice with Marko for many years. He is not simply just a voice teacher, but a vigorous supporter of his students, going far beyond the normal scope of simply "teaching". He understands the trials and tribulations of the performing world and that there is much more one must be able to deal with emotionally and mentally than simply singing and the demands these things can make upon a performer. He took me from a pretty good tenor voice to a much higher level of singing than I could have hoped to attain otherwise, including singing opera. My technique and confidence have been greatly improved and enlarged due to the time, effort, care and attention given to me by him, always delivered in the most positive of ways. I highly recommend Marko as an excellent way to invest in your singing and performing career!
Joseph L. Sep 28, 2014
Broadway Singing — In studio
I had studied with several teachers before having the opportunity to work with Marko Lampas. Marko is a brilliant teacher and vocalist. Marko's teachings resonated with me more than any teacher I had ever worked with. With a classical background, his ability to train a voice to sing in any genre is a true gift. Marko has emphasized the importance of a healthy technique for a long last career and gives his students the platform on which to perform classical, broadway, jazz and contemporary music. Thank you Marko!
 Amy G. Sep 27, 2014
Singing — In studio
I'm a soprano, currently studying Vocal Performance at the Aaron Copland School of Music, and I've been studying with Marko Lampas for 4 years. He's helped me grow my voice and range tremendously, and has greatly improved my vocal technique, and has helped me with repertoire for school, shows, or auditions. Highly recommended!
---
Reviews by Some of Barbara's Students
 KIM
I have been studying with  Barbara since 2010, after nearly 20 years of not singing.  Her patience and technique as a teacher cannot be overstated. Add to that her skill and kindness and you have a very winning combination.  She's taken me from zero and helped me realize the potential that was hiding in my voice.  Barbara was trained at Juilliard and spent many years on the stage, performing all around the world.  She is supportive and caring of all her students and truly looks out for their vocal welfare.
ZEHRA
After my C-section,  I was vocally (and physically) out of shape. Barbara helped me regain my support and sound without any gimmicks or quick fixes. She will make you work hard, but your sound will be fuller and high notes will feel effortless. Oh, and her rates are extremely reasonable for NYC!  I highly recommend her!
JELENA
I am happy to do this for my most favorite voice teacher ever! Barbara is a beautiful soprano that teaches by example. She combines a deep understanding of the voice and technique complemented with the ability to communicate through the language of the lyric. She teaches full artistry. Possessing the ability to see and develop the artist in a student, she communicates with her students in a way that develops confidence, beautiful tones, and a beautiful performance. Lessons focus first on technical exercises then coaching of repertoire with a focus on both technique and interpretation. You will relate to and want to emulate the woman teaching you. You come away from a teaching armed with the ability, inspiration and confidence to handle any audition or performance. It doesn't get any better!
JAZ
Barbara Miller is the consummate voice teacher and vocal coach. Her teaching curriculum and style offers all the necessary tools, and then some, to develop and transform the voice. A specialist in voice building and technique, Barbara works methodically and steadily to take the voice to higher and higher levels of growth. A Puccini specialist, she has expansive knowledge in the Italian, French and German language operatic repertoires, as well as musical theatre, popular music and American standards. Barbara's attention to detail is meticulous and she will transform your voice as she did mine. She is everything one would want in a vocal teacher and coach, and I am proud to not only call her my voice teacher but also a friend. A friend and teacher who has given me a voice.
SARAH RODEO -VASSAR
For Queen Barbs!!!!!: Barbara is SO loving, kind, warm, welcoming and hilarious. When I first came to her, I had never had a voice lesson in my entire life. I went to her 5 days a week for at least 4 weeks - maybe even 5. She gave me a solid basic technique. I LOVE her dearly, plan on being lifelong friends with her, and plan on going back to her lessons whenever I am next in Manhattan.
I LOVE YOU!!!!!!
Testimonials
---
From Nicholas John Stathis, Senior Vice President and Board Member, The Little Orchestra Society, dated October 26, 1997:
"I am writing to tell you how much I enjoyed your showcase presentation of various artists from the roster of L.O.V.E. yesterday at the Donnell Library Center. Under your guidance and tutelage, L.O.V.E. is rapidly becoming a significant force in the cultural life of New York City.
"All of the artists who participated in your program sang very well and reflected the excellent instructions which they have been receiving from you. I was impressed not only with the beauty of the sounds which they produced, but also with their technique, musicianship, and stage deportment. Their performances were a credit not only to your high standards and capabilities as teachers, but also to your care, concern, and respect for each of them as human beings, and you should be very proud of all of them. In a city where so many so-called "teachers" are primarily interested in the magnitude of their fees, and only secondarily in the progress and welfare of their students, you have set an admirable example for others to emulate. Your students are very lucky indeed to have an opportunity to study with you!
"The part of the program which excited me the most, and which I liked the best, were the highlights which the two of you sang from Francesco Cilea's Adriana Lecouvreur. The roles of "Adriana" and "Maurizio" are well suited for your voices and you sang as though you "owned" the roles. The tonal beauty of your voices -- soprano and tenor -- was exquisite, and your voices were unforced and had a mellifluous timbre throughout their entire ranges. Your high notes were bright and clean; your low notes were full-bodied and rich; your middle registers had a silken sheen; and your pianissimos were ravishing. In addition to the beautiful sounds which you produced, you sang with comprehension, intelligence, and great feeling, and the intensity of the emotion which you generated reached and deeply affected the audience. You were a well-matched pair and gave a great performance.
"I hope that sometime in the future I shall have the opportunity to hear both of you sing a complete Adriana Lecouvreur. That indeed would be a performance to see and hear!
"Congratulations on an inspiring and rewarding showcase and best wishes for your continued success."
---